Feedback
---
If you have any questions, please leave your contact information, or contact us, thank you for your support and trust, we will wholeheartedly provide you with high quality products and services!
Online message
Seed industry-Seed second charter machine
---
---
Features of Yamato Second Charter
2. Automatically decrease the thickness of the small package according to the order of the small package into the bag, without turning over;
4. After the small bag is like a bag, it will be automatically tapped and arranged neatly;
6. When repacking big bags of the same specification, even if the small bags are of different specifications, there is no need to replace the guide chute;
8. This system is equipped with Yamato checkweigher, which can ensure the correct quantity of small and medium bags in big bags;
10. The large packaging machine adopts the Japanese Niulang Industrial (Shanghai) packaging machine, which is stable and reliable.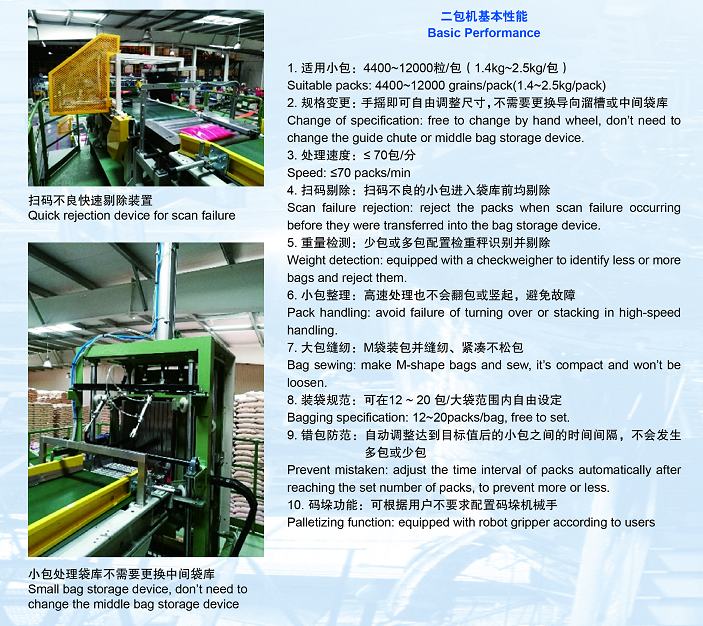 ---

WeChat official account
Shanghai Yamato Scale Co., Ltd.
Service hotline:
(automatic scale)
Email:
All rights reserved©2020 Shanghai Yamato Scale Co., Ltd.