Feedback
---
If you have any questions, please leave your contact information, or contact us, thank you for your support and trust, we will wholeheartedly provide you with high quality products and services!
Online message
Seed Industry-Small Capacity High Precision Scale
---
---
New product-small capacity high precision scale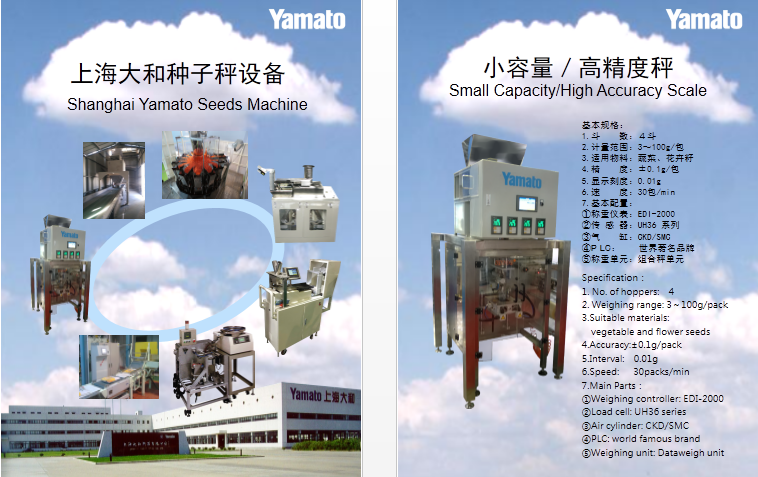 basic configuration:
Control instrument: Japanese Yamato original EDI-2000 instrument;

Measuring unit: Daiwa ADW series computer combination weigher measuring unit;

Touch screen: 7-inch touch screen, all control instruments can be set at the same time with one key;

Vibrator: Adopt Japanese imported brand products.
Technical Parameters:
Model: ADW-SZ0304W

Number of scales: 4

Measuring range: 2g~30g

Min division value: 0.01

Species preset number: 60

Power supply: AC220V ±10%; 50HZ; about 1KW

Accuracy index: ±0.1g

Speed ​​index: 30~40 packs/minute, or as needed, 60~120 packs/minute (special design)
Features:
Small weighing, high-precision four-bucket scale suitable for vegetable and flower seed packaging,

The weighing system adopts the standard measuring unit of the computer combination weigher, which makes the structure compact,

High precision, fast speed, easy operation, strong interchangeability, simple maintenance and easy disassembly and assembly.

It can be networked with various packaging scales or sorting scales produced by Shanghai Yamato, and send data at any time.
---

WeChat official account
Shanghai Yamato Scale Co., Ltd.
Service hotline:
(automatic scale)
Email:
All rights reserved©2020 Shanghai Yamato Scale Co., Ltd.