Feedback
---
If you have any questions, please leave your contact information, or contact us, thank you for your support and trust, we will wholeheartedly provide you with high quality products and services!
Online message
Rubber tire industry-PC tire dynamic balancing machine
---
---
1. The tested tire
Tire outer diameter: φ450~1000mm
Flange diameter: 12"~22"
Flange width: 3"~12"
Tire width: 120~350mm
Weight: Max=40kg
RIM step difference: 9 step difference unit: 0.5" can change 3 step wheel hub
2. Determination
Detection rotation: 500rpm
Detection: digital sensor
Measuring range: capacity: 100.0g scale: 0.1g
Accuracy R≤5g (tyre) RR≤2g (weight)
3. Capacity: 23s (including measurement, RUN OUT ) / cycle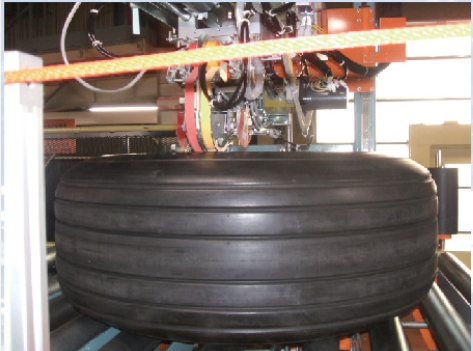 ---

WeChat official account
Shanghai Yamato Scale Co., Ltd.
Service hotline:
(automatic scale)
Email:
All rights reserved©2020 Shanghai Yamato Scale Co., Ltd.