Feedback
---
If you have any questions, please leave your contact information, or contact us, thank you for your support and trust, we will wholeheartedly provide you with high quality products and services!
Online message
Honor
Over the past 20 years, Shanghai Yamato Scale Co., Ltd. joint venture has successively obtained OIML weighing instrument certificate issued by international legal metrology organization, IEC ex explosion-proof certificate issued by International Electrotechnical Commission, type approval, UL certification and EU CE safety certification issued by Germany, the United States and France. It has been rated as municipal, ministerial, Shanghai famous brand products and customer satisfaction products for many times. It has also been awarded the advanced technology enterprise, Shanghai top technology enterprise and Shanghai advanced technology enterprise in Pudong New Area It has been awarded the titles of advanced hi-tech enterprise of Haishi, advanced enterprise of Shanghai measurement, advanced enterprise of national weighing instrument industry, and excellent member of national weighing instrument standard committee. Products are all over the country, and exported to Japan, the United States, Europe and other dozens of countries and regions. Shanghai Dahe's continuous automatic weighing instrument and intelligent computer combination scale won the title of Shanghai famous brand product in 2005, and then won the title of Shanghai famous brand product in 2012 and 2014. In 2015, it was rated as the pilot enterprise of patent work in Shanghai. In recent years, the developed real-time grain counting and weighing integrated machine system won the second prize of science and technology progress award of China Light Industry Federation in 2013, and won the Shanghai high-tech achievements transformation project in February 2016.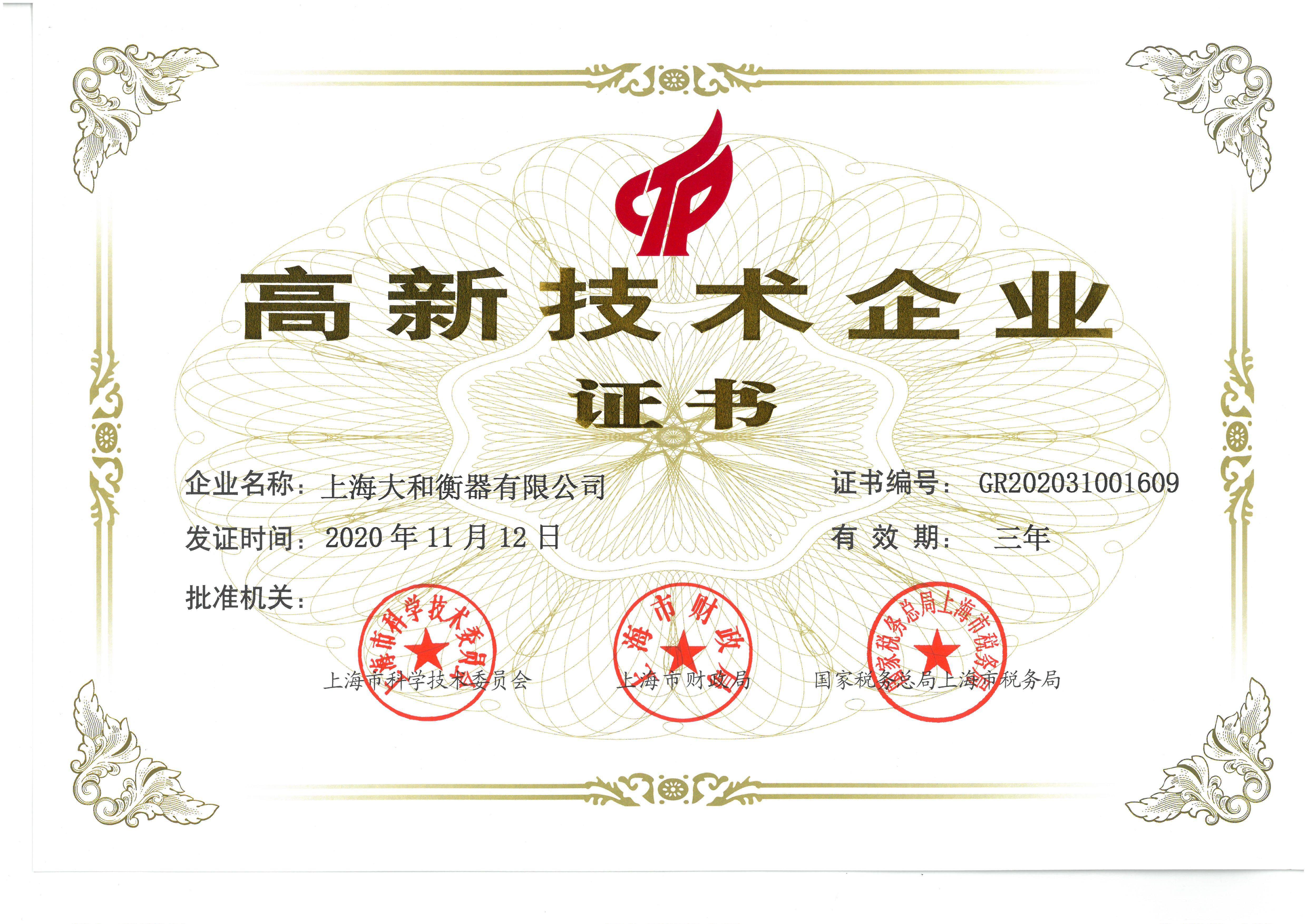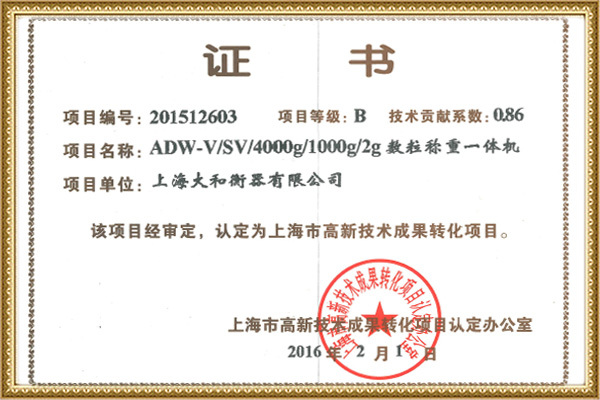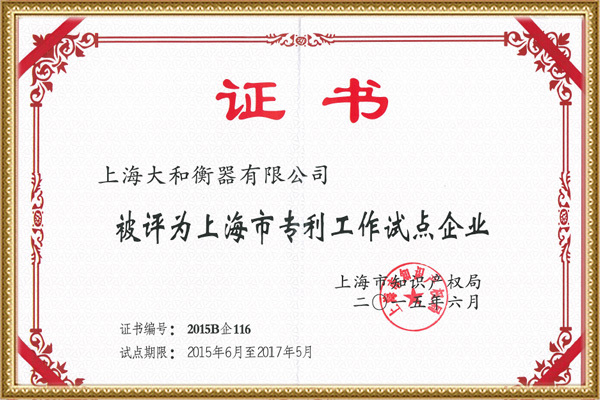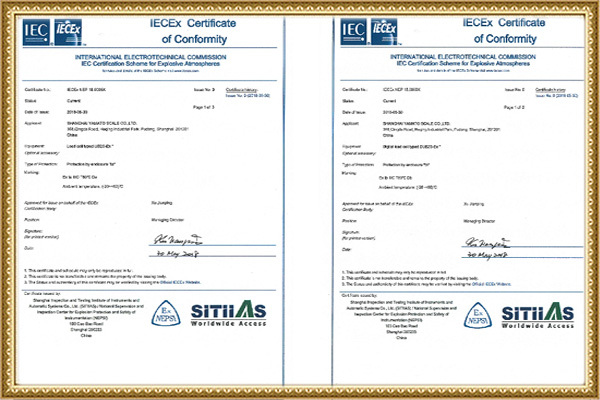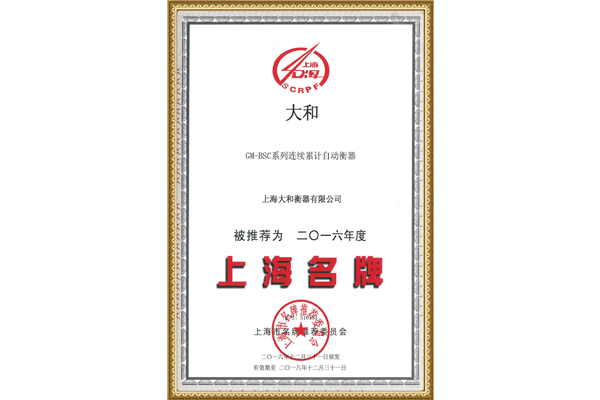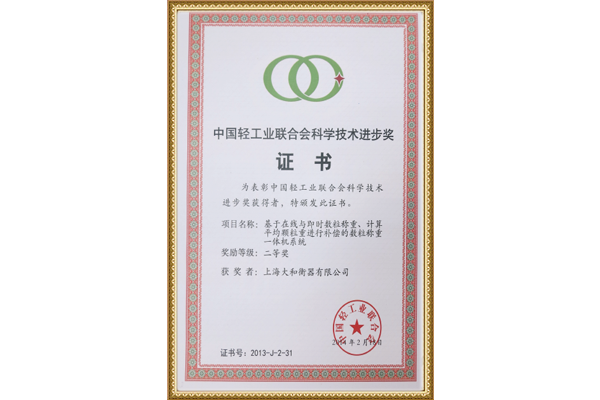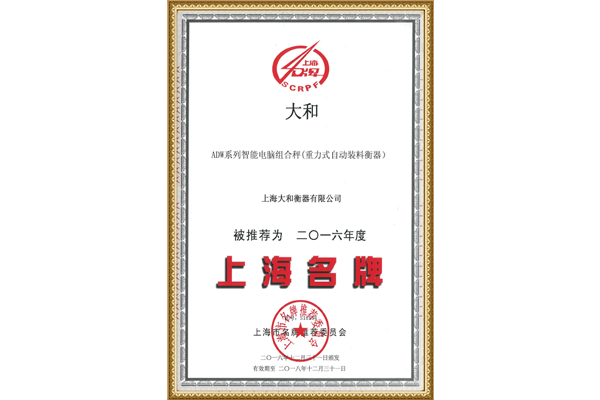 WeChat official account
Shanghai Yamato Scale Co., Ltd.
Service hotline:
(automatic scale)
Email:
All rights reserved©2020 Shanghai Yamato Scale Co., Ltd.