Feedback
---
If you have any questions, please leave your contact information, or contact us, thank you for your support and trust, we will wholeheartedly provide you with high quality products and services!
Online message
Key points: manufacturer's detailed explanation of packing scale maintenance instructions
---
---
Key points: The manufacturer explains the precautions for the maintenance instructions of the
packing scale in
detail. The maintenance instructions for the
packing scale
are as follows:
1. If the
packing scale is
out of use for a long time, the whole body of the machine needs to be wiped and cleaned, and the smooth surface of the machine parts is coated with anti-rust oil and cloth. Good cover.
2. The
packing scale
machine should be used in a dry and clean room. It should not be used in places where the atmosphere contains acids and other gases that are corrosive to the body.
3. The
packing scale
checks the parts regularly, once a month, to check whether the worm gear, worm, bolts on the lubricating block, bearings and other movable parts are flexible and abraded. Any defects should be repaired in time and should not be used reluctantly.
4. After the
packing scale
machine is used or stopped, the rotating drum should be taken out to clean and brush the remaining powder in the hopper, and then install it properly to prepare for the next use.
Packing scale note the following:
1,
packaged scale
machine operation which is prohibited body, hands, and head approaches or contacts the operation member;
2,
packing scale
before each start, to check whether the abnormal observed around the machine;
3,
packing weighing
device During normal work, it is strictly forbidden to switch the operation buttons frequently, and it is strictly forbidden to change the parameter setting value frequently;
4.
Packing scale
It is forbidden for two or more colleagues to operate the various switch buttons and mechanisms of the machine; the power should be turned off during maintenance and maintenance; when multiple people are debugging and repairing the machine at the same time, they should communicate with each other and signal to prevent accidents due to incoordination;
5.
Packing When the scale
machine is in operation, it is strictly forbidden to extend hands and tools into the sealing tool seat;
6. It is strictly forbidden to run at super high speed for a long time.
Shanghai Dahe Weighing Apparatus Co., Ltd. is a professional manufacturer of packaging scales, please call our company if you need it!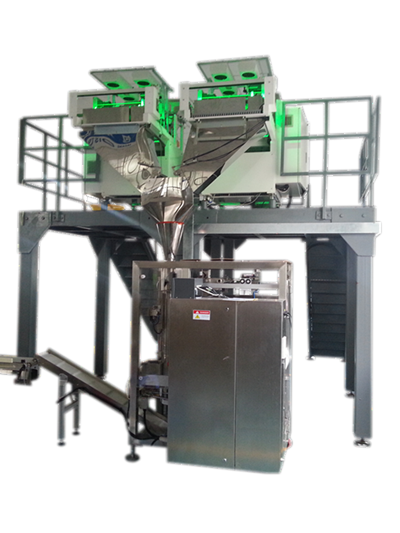 ---