Feedback
---
If you have any questions, please leave your contact information, or contact us, thank you for your support and trust, we will wholeheartedly provide you with high quality products and services!
Online message
Weighing -FEC-710 (2020 discontinued upgrade alternatives FEC-2000)
---
High-performance weighing indicator FEC-710 (this product has been upgraded and replaced by FEC-2000 in 2020, and FEC-710 will no longer accept new orders)
FEC-710 meter with built-in program controller function, one meter can complete various control functions, which is simpler, more reliable, and more convenient to use than the "meter + PLC" control method. FNL-306CC-01/02 quantitative packaging scale used in servo motor control can easily achieve high-speed, high-precision measurement and packaging without PLC.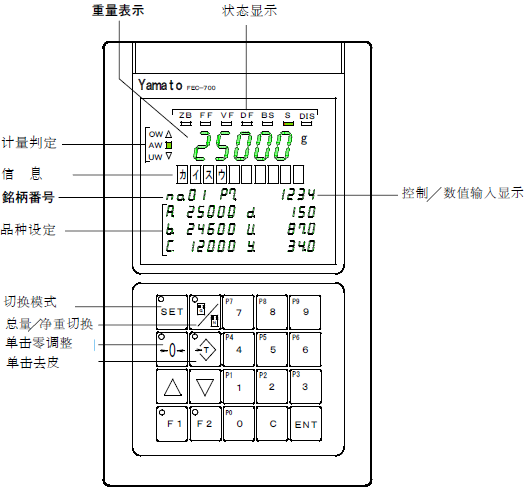 Network communication function
With Ethernet interface, it can be connected with computer, counting and weighing scale to form an online counting and weighing system
When sensor wiring is poor, bridge supply voltage is abnormal, servo abnormality occurs, prompt the operator and record abnormal information

WeChat official account
Shanghai Yamato Scale Co., Ltd.
Service hotline:
(automatic scale)
Email:
All rights reserved©2020 Shanghai Yamato Scale Co., Ltd.