Feedback
---
If you have any questions, please leave your contact information, or contact us, thank you for your support and trust, we will wholeheartedly provide you with high quality products and services!
Online message
Industrial Scale-Belt Scale
---
Belt scale
The belt scale is mainly used for the detection and accumulation of material flow in the raw material field system, centralized coal supply system, blast furnace raw material direct delivery system, and belt conveyor. The output flow and cumulative weight signals are sent to the raw material three-electric integrated automatic control system, which is controlled by The system completes the monitoring and control of material conveying volume.
Belt scale reference parameters
Top-mounted belt scale reference specifications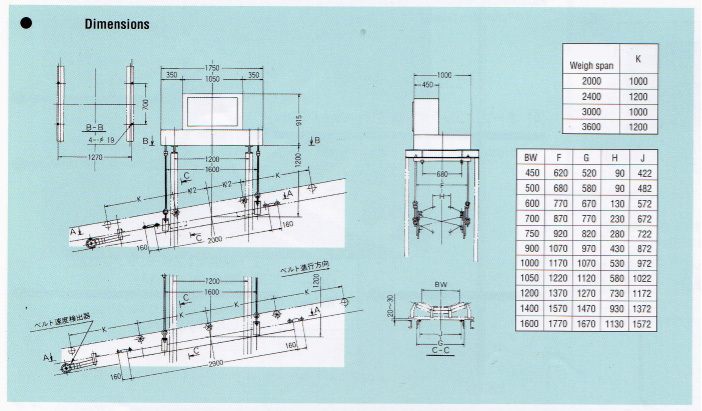 Reference Specifications of Down -mounted Belt Scale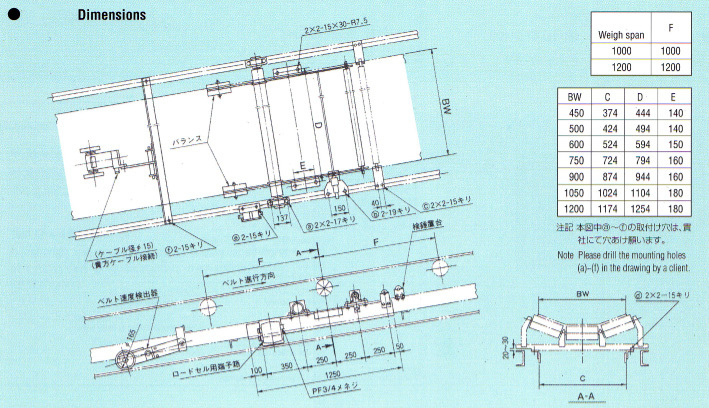 Installation diagram of belt scale
Multi-point weighing, intelligent measurement, high-precision belt scale
Multi-point weighing, intelligent measurement, and high-precision belt scale technology originated from Japan's Yamato. Adopt the new CFC-2000 instrument of Japanese Yamato .
According to the different needs of users for accuracy, 1 to 10 weighing platforms can be driven, and the instantaneous weighing data of each weighing platform is analyzed by the CFC-2000 instrument.
Eliminate abnormal data caused by stones, cavities, etc., so as to ensure the accuracy and credibility of measurement data.
Generally, the measurement accuracy can reach ±0.2% when there are 4 weighing platforms. Generally, Shanghai Yamato recommends installing 5 weighing platforms when the length of the user's belt scale is sufficient.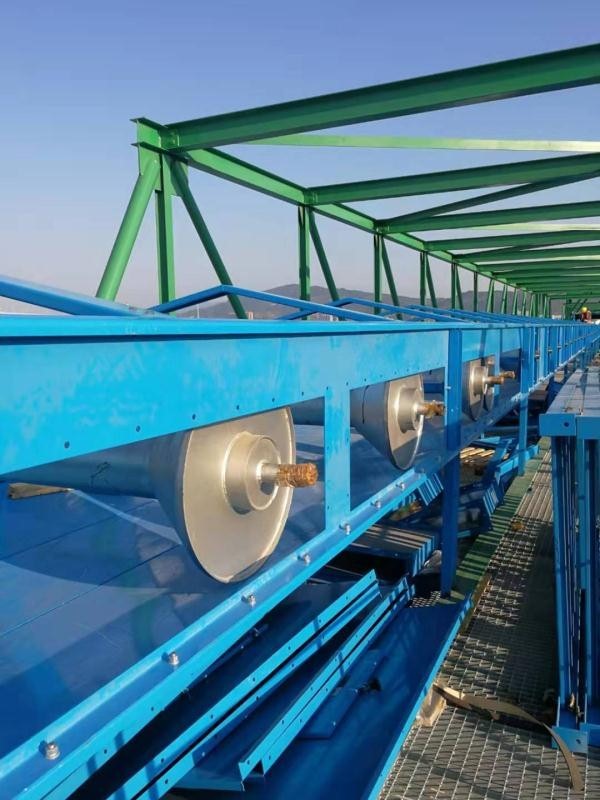 WeChat official account
Shanghai Yamato Scale Co., Ltd.
Service hotline:
(automatic scale)
Email:
All rights reserved©2020 Shanghai Yamato Scale Co., Ltd.