Feedback
---
If you have any questions, please leave your contact information, or contact us, thank you for your support and trust, we will wholeheartedly provide you with high quality products and services!
Online message
Automatic scale-MA series metal detector
---
MA series metal detector
♦Features
High sensitivity, high stability
Automatic debugging, convenient and simple
Self-diagnosis, safe operation
It is widely used in quality and safety management and production line monitoring in industries ranging from food, medicine, chemical industry to fiber and wood.
♦Standard specifications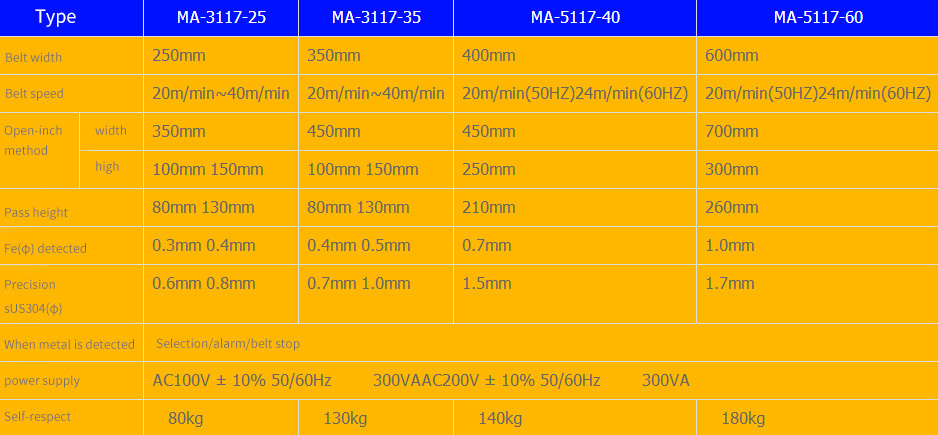 *The detection accuracy varies due to different use environments, and the actual detection accuracy shall prevail. The above accuracy is the accuracy of the standard test piece passing on the belt.

WeChat official account
Shanghai Yamato Scale Co., Ltd.
Service hotline:
(automatic scale)
Email:
All rights reserved©2020 Shanghai Yamato Scale Co., Ltd.