Feedback
---
If you have any questions, please leave your contact information, or contact us, thank you for your support and trust, we will wholeheartedly provide you with high quality products and services!
Online message
Seed industry-high-speed counting machine
---
---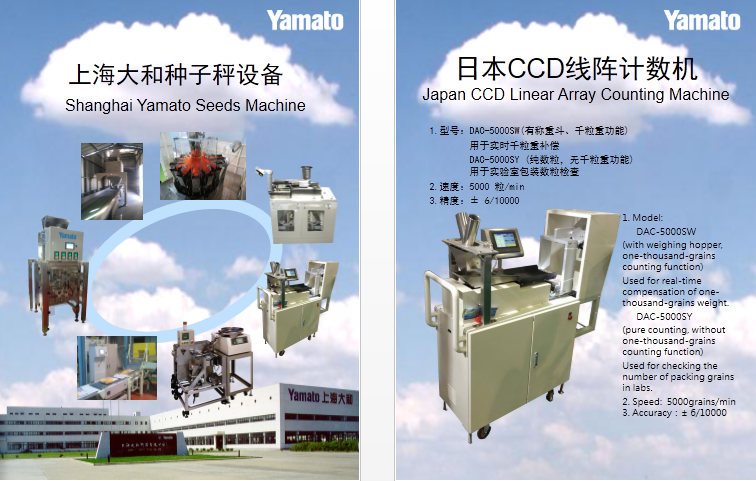 Features:
Counting speed

: 3000-5000

grains

/min

, can be used to

count

grains of

coated or naked white corn seeds (without cotton wool and a large amount of powder)

Counting accuracy

: 3/10000

(when the material does not contain particles and impurities, a small amount of powder is allowed)

Weighing accuracy: ±

1/500 FS

CCD

camera linear array counting machine

+

1000-grain weight automatic weighing and transmission integrated machine

Equipped with

U

disk to store data of each count, convenient for users to export and analyze

Automatically

calculate the current 1,000-grain weight

at the end of each count

Networking: It can be connected to various packaging scales or sorting scales (weight identification scales) of Shanghai Yamato, and transmit data instantly

It can be matched with a variety of weighing scales, with

multiple options such as

"

one for two, one for three

"

and other functions to realize sampling, thousand-grain weight calculation, automatic scale change, etc.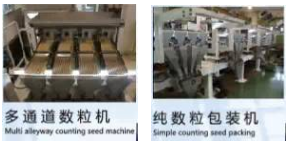 ---

WeChat official account
Shanghai Yamato Scale Co., Ltd.
Service hotline:
(automatic scale)
Email:
All rights reserved©2020 Shanghai Yamato Scale Co., Ltd.