Feedback
---
If you have any questions, please leave your contact information, or contact us, thank you for your support and trust, we will wholeheartedly provide you with high quality products and services!
Online message
Viscous food industry-old Chuandong beef slice measurement packaging production line
---
---
Food Industry-Application Cases of Combination Scales in the Viscous Food Industry
—— Chengdu Old Chuandong Beef Slice Measurement Packaging Production Line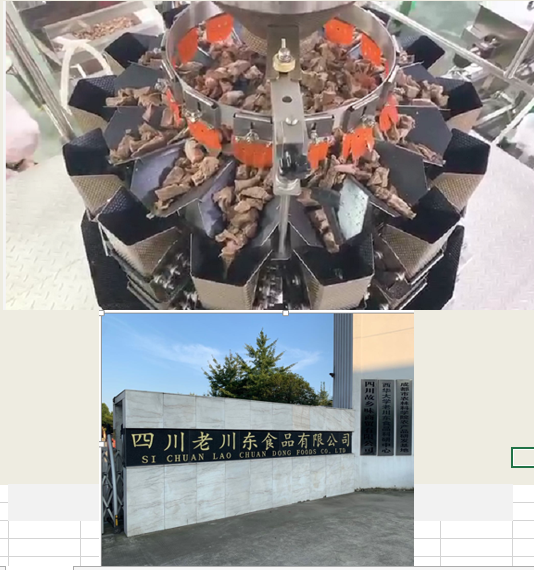 On-site configuration ADW-A-0314S special combination weigher for sticky materials
60° stainless steel frame, with inclined vibrating plate, special grid structure double door hopper
The material contact surface is coated with Teflon.
Speed ​​(p/m): ≤60 bags/min
Single package measurement range: 8-1000g (single discharge)
Average overfeed: 1.0~3.0g
Volume: 3000ml
Optional parts: material layer adjustment ring, buffer device (white/orange), special grid hopper.
Suitable for measuring: cooked meat slices, chicken feet and other spicy and viscous foods
The feeding adopts a bowl elevator, and the packaging machine is a bag-feeding vacuum packaging machine.
---

WeChat official account
Shanghai Yamato Scale Co., Ltd.
Service hotline:
(automatic scale)
Email:
All rights reserved©2020 Shanghai Yamato Scale Co., Ltd.