Feedback
---
If you have any questions, please leave your contact information, or contact us, thank you for your support and trust, we will wholeheartedly provide you with high quality products and services!
Online message
Snack food industry-wangwang group biscuit production line
---
---
Food industry-application case of snack food high-speed combination weigher
——— Shandong Wangwang Biscuit Automatic Measuring Packaging Production Line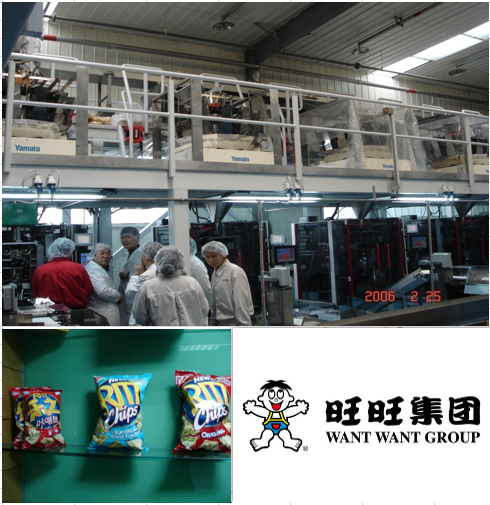 The ADW-A-0310S combination scale is configured on site. The performance of this model scale is as follows:
Speed ​​(p/m): ≤70 bags/min
Single package measurement range: 8-500g (single discharge)
Average overfeed: 0.5~1.5g
Volume: 3000ml
Suitable for measurement: candy, chocolate, snack food, etc.
Options: pattern material, V-shaped vibration plate, printer
---

WeChat official account
Shanghai Yamato Scale Co., Ltd.
Service hotline:
(automatic scale)
Email:
All rights reserved©2020 Shanghai Yamato Scale Co., Ltd.