Feedback
---
If you have any questions, please leave your contact information, or contact us, thank you for your support and trust, we will wholeheartedly provide you with high quality products and services!
Online message
Frozen Food Industry-Missing Tangyuan Measuring Packaging Production Line
---
---
Food industry-application case of quick-frozen food waterproof combination weigher
—— Sanquan Tangyuan Automatic Measuring Packaging Production Line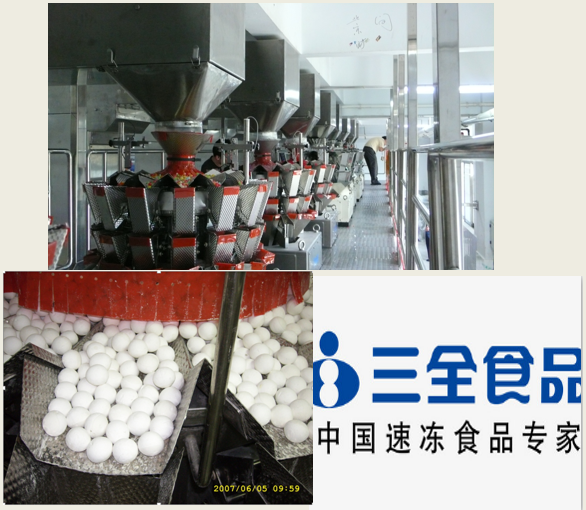 On-site configuration ADW-A-0314SW waterproof combination weigher
Waterproof grade IP65, ADW-514AWC is among the Chinese smart combination weigher manufacturers
The first product to pass IP65 certification.
Speed ​​(p/m): ≤120 bags/min
Single package measurement range: 8-1000g (single discharge)
Average overfeed: 0.5~2.0g
Volume: 3000ml
Optional parts: material layer adjustment ring, buffer device (white/orange), 45 degree chute for dumplings.
Suitable for measurement: frozen foods such as glutinous rice balls, dumplings, xiaolongbao, etc.
Since this type of combination weigher was introduced to the market in October 2006, it has been used in leading companies such as SiNian and Shantou Haibawang.
Sales of more than 1,000 units .
---

WeChat official account
Shanghai Yamato Scale Co., Ltd.
Service hotline:
(automatic scale)
Email:
All rights reserved©2020 Shanghai Yamato Scale Co., Ltd.